UPDATE: Winner is Fallen Vamp!
I am hosting a mini-challenge for this awesome read-a-thon. So, for this one you will have to post on your blogs (I will accept posts on twitter if you dont have blog, just include @YABliss in your tweet!) your top 3
LOVE TRIANGLES
.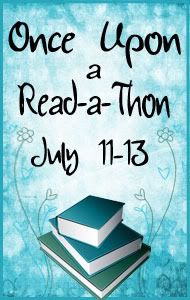 In my opinion, a well done love triangle should be one where the choice is not clear, where you can't help but being torn yourself between both characters and you are uncertain as to which will end up being 'the one'. So if you were, lets say Team Mr. Obvious from book 1, and he ended up getting the girl and you were stoked about it because you hated Mr. Wrong all along, that is NOT a good love-triangle. That is merely A love-triangle. Got it?
I cant wait to hear your picks! To be fair and since I know these are hard to come across, if you cant think of three, two will do.
Here are mine:
Conrad vs. Jeremiah in Jenny Han's Summer series.
David vs. Zane in Scott Westerfeld's Uglies series. This one is so unusual that she ends up with the wrong one! Darn! (Ha. At least *I* think so!)
Gabriel vs. Linden in Lauren DeStefano's Wither. This may change on upcoming sequels, but since right now I am pinning for Linden, it counts.
Daughter of Smoke and Bone
by Laini Taylor!
Rules:
You must be a Once Upon a Read-a-Thon participant.
You must be 13 or older.
You must post the above challenge and tell me in the comments you did so with proper link.
Open worldwide ends tomorrow, July 13th at midnight Central time.